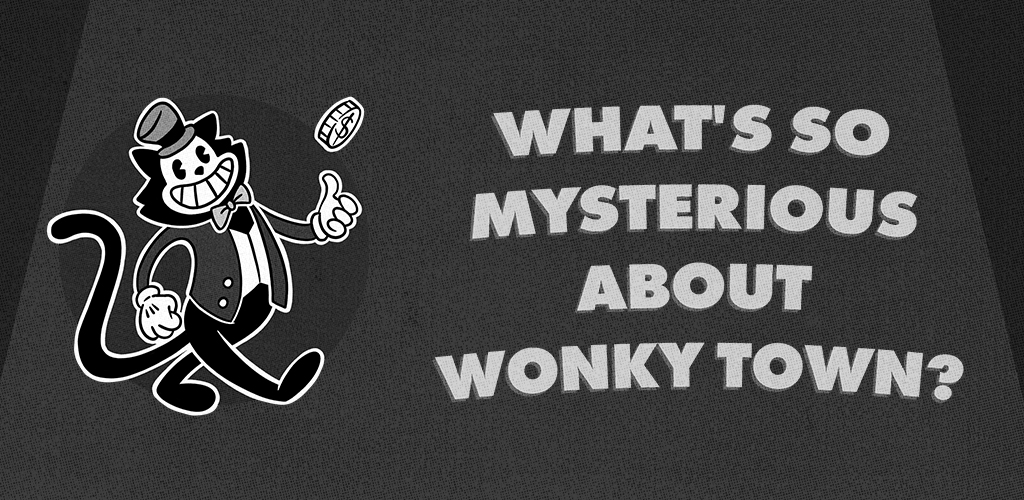 What's So Mysterious About Wonky Town?
A downloadable tabletop RPG

"You can be a nobody,
and live wherever you want.
But if you wanna be big,
and make your life as a Toon
Someday, you'll have to come to Wonky Town."
But what is there to do in Wonky Town?, you may ask.
That's the thing, everything is possible here!
Every Toon comes here to chase their dreams of fame and fortune.
Every corner has an opportunity to hit the jackpot.
Every adventure, and I mean it, every adventure is possible in Wonky Town, if only you have the guts to follow it.
Are you up for the challenge?
Wonky Town is a Tabletop Role Playing Game (TTRPG) pamphlet with everything you need to play Zany Cartoonish Adventures in the most crazy places.
THIS PAMPHLET CONTAINS
1 - Step by step character creation that will take you less than five minutes!
2 - Streamlined mechanics for quickly solving problems (or getting boinked! by them), based on Jared Sinclair's What's So Cool About Outer Space.
3 - Tips for narrating and conducting an adventure in Wonky Town!
4 - 36 Animal Species to your Toon, like Rhino, Cat and Alligator.
5 - 36 Custom Traits to give your Toon a unique personality. Combine these to create characters like a Coward Cursed Ninja, or a Wacky Gangster Simpleton!
6 - 36 Cartoonish Items to give you some tools to deal with this zany world, like the Portable Hole, the Extendo Boxing Gloves, or maybe the Volatile Bio-tonic.
7 - 36 Adventure Sparks to help you generate ideas for your next cartoonish adventure, like Scouring the Cursed Pyramid, or Confronting the Mad Scientist.



Purchase
In order to download this tabletop RPG you must purchase it at or above the minimum price of $3 USD. You will get access to the following files:
Wonky Town - Physical Folder
2 MB
Wonky Town - Digital Display
2 MB
Wonky Town - Print Friendly!
2 MB